One thing we learned very early on in traveling with our kids was that renting apartments or houses is way better than staying in a hotel. (We had a particularly horrible hotel experience when Ali was 7 months old.) Sometimes a hotel is the only option, but for long stays like our Innsbruck trip, a hotel would not only be impractical, but also way too expensive.
Last year, we spent a little over a week staying in this apartment in the center of town. It was perfect, and our boys enjoyed playing in the big living room with that included a sunny perch overlooking a busy intersection – an ideal place for our then-3-year-old to set up his trucks and cars.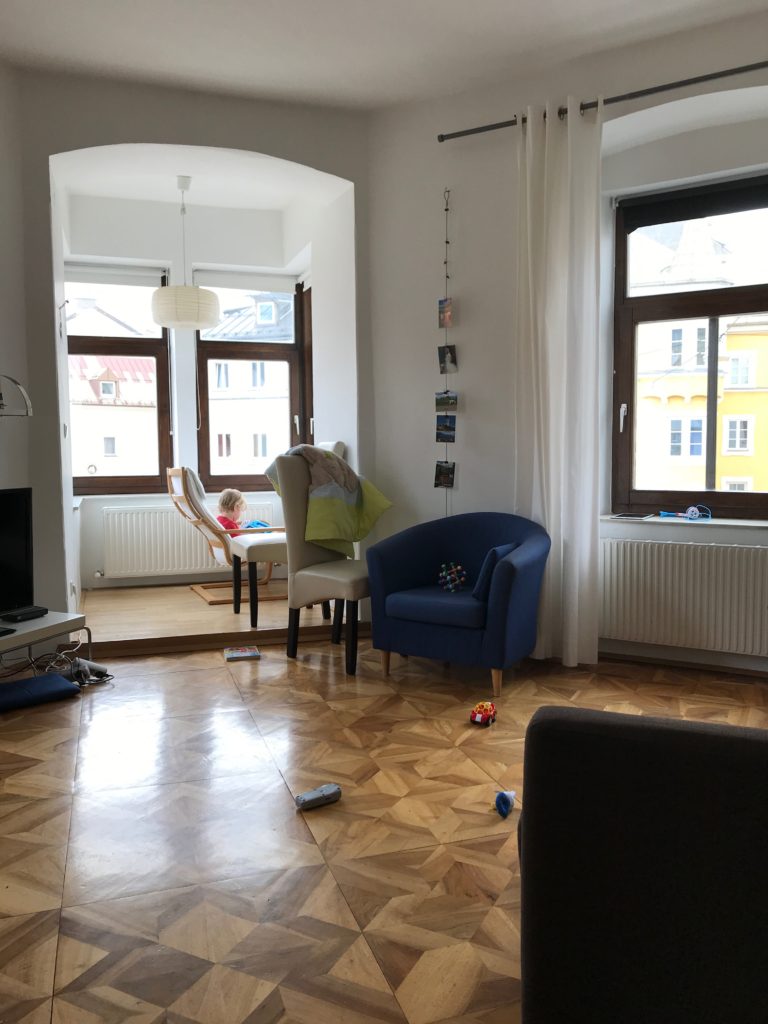 I was bummed when that apartment wasn't available for our trip this year, and we soon grew worried over the lack of places that were available. To mix things up we decided to split our 3 week stay between two different apartments. Jordan picked one and I picked one.
Our first was located right downtown at Marktplatz. The kitchen window looked out on the busy intersection below, and to my surprise and delight, that view kept our boys so entertained that it completely replaced TV for our 2 week stay (and helped me get some work done!). The apartment was very spartan – with just the bare essentials, but it kept things simple and easy. It's on the 3rd floor, so the elevator was key in bringing up the stroller. Everything we needed or wanted to do was a short walk away, and the Marktplatz station connected us to everything on the periphery of town.
There was some street noise, but it was never an issue at night (maybe this would be different in the summer with the windows open). The building was super quiet and we never had any issues with loud neighbors, and I felt like the walls were thick enough that the neighbors weren't bothered when our boys were a bit…boisterous.
After staying in the middle of the city we were worried our next stay would be too far away from everything, but that wasn't the case. Even though it was quiet and residential, right next to a stream and large park, we were only 10 minutes away from the main train station and 5 minutes from a large mall and grocery store. The host also went above and beyond in making our family feel at home – with wooden trains and blocks at the ready for the boys to play with, and kids plates, bowls, and utensils, as well as a high chair. Even though we couldn't bring our stroller up to the second floor apartment easily, we could leave it in the entry way vestibule, which made things easy.
This apartment felt relaxing and tranquil, and part of me wanted to stay forever. Here we had to be more careful to not disturb the neighbors, as it was quieter in general and the downstairs neighbor definitely heard when our boys were running around, and thankfully let us know! The woman living across the hall showered our boys daily with treats and goodies and gave me a chance to practice my subpar German.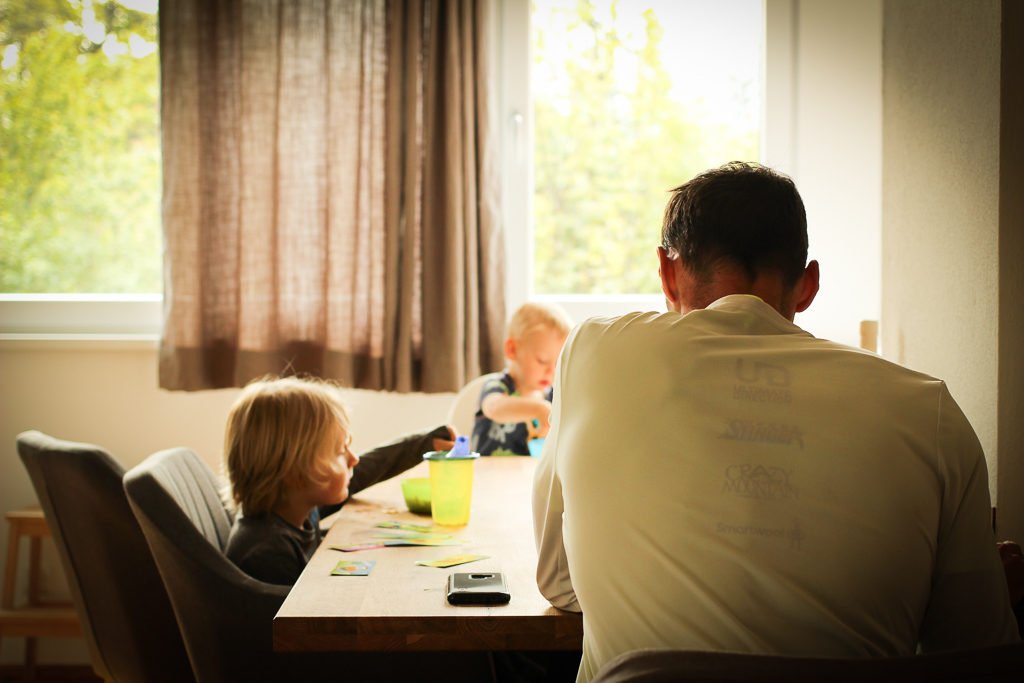 Links in this post:
Have you stayed in a great place for kids in Innsbruck? Share it in the comments!